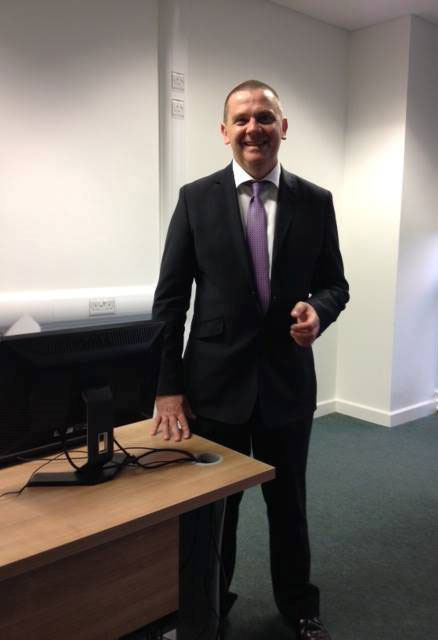 John Farren is a renowned speaker and successful entrepreneur who is committed to motivating and inspiring people to reach their full potential by dramatically improving their communication skills.  John says that we while we are the most connected people in the history of the world through social media, mobile phones etc we are also the most disconnected! The problem is we have forgotten to talk and listen to each other.
If you can talk to people face to face and deliver your message particularly in front of an audience it is a massive confidence builder.  John will work with you one to one or in a group to instil the confidence needed to get your message across.
John holds an honours degree in Business and Marketing, is a qualified trainer and has been personally mentored by a world renowned communication skills coach.  He looks forward to passing on the knowledge and experience he has learned to help you grow in confidence and become more successful in your personal and professional life.
"If you can't communicate your ideas and your opinions to other people, then you are giving up your true potential"– Warren Buffett