Speech Writing & Delivery
We can help write and deliver any speech or presentation you have been asked to give and ensure you deliver the speech with confidence and authority. For some people, sitting down to actually write the speech can be the hardest part. "Where do I start? Should I put this in or leave this out?" If these thoughts are running through your head, don't worry – we can sit down with you and help you to layout your Speech so that it is structured and easy to follow.  We will show you how to use stories, humour and emotion in your Speech to engage your audience.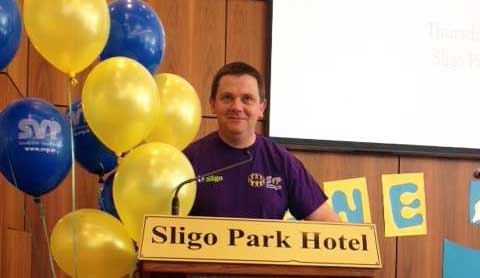 Public Speaking & Presentation Skills
Whether it's a presentation for work or college or even in your local club or association, we can show you some dynamic, easy to use techniques to ensure you perform to your best.  Even if you have never given a Presentation before, we can help you to prepare a dynamic presentation that will get you noticed and get you results.  We will use all equipment at our disposal, PowerPoint, Clip boards, YouTube, Projector & Screen and most importantly you and how you present yourself with confidence.
It might be the most important speech you'll ever have to make and it is often the one people dread doing the most.  YourSpeech can help write and deliver a memorable Best Man, Father of the Bride or Groom Speech for any Wedding Occasion.  When people are asked to give a Wedding Speech, it is always a great honour but of course it can also be a daunting prospect for many.  The fear of standing at the top table in front of 200 or 300 guests can often fill the most open people with terror! Don't worry, contact YourSpeech if you have a Wedding Speech coming up. We will sit down with you and help you to write the Speech using stories, humour and emotion and, most importantly, we will show you how to deliver the Speech with confidence that will leave people saying "That was an amazing Speech, how long have you being doing Public Speaking?"  Contact YourSpeech for help and support with any of the following Wedding Speeches,
Best Man
Groom
Father of the Bride
Mother of the Bride
Bride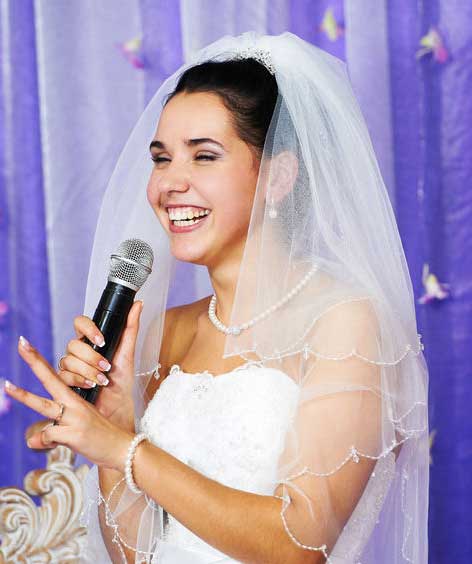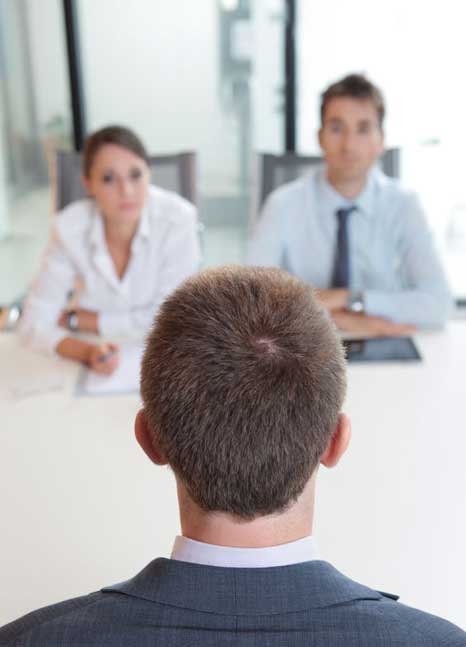 The career market has never been as competitive as it is today and, in order to be successful in the job interview, you need to know how to gain an advantage over your fellow candidates to land the job you deserve.  We offer intensive coaching on every aspect of the interview process.   We will show you some great tips and techniques on how to gain a competitive advantage over the other candidates.  The interview begins the minute you start applying for the position.  We will work with you on the 3 parts of the Interview process, The Application, Interview Preparation and Post Interview.  With often many people applying for one position in a company and all similar qualifications, how do you get the job over everyone else?  The answer is by being a little bit different than the rest and by being remembered by the interview panel.  Contact YourSpeech today to discover how to do a winning Interview.
Managing Nerves & Building Confidence
The greatest fear in the world is the fear of giving a speech or presentation in front of an audience and it has been said that it ranks right up there with the fear of death.  What is it that makes so many people afraid to stand up in front of an audience? The following are the 4 most common reasons why people get nervous when giving a presentation.
Fear of forgetting something during the speech
Fear of being laughed at for making a mistake
Fear of presenting in front of a familiar/un-familiar crowd
All eyes on you – the centre of attention
We all get nervous before a Speech or Presentation but if we can manage our nerves we can grow in confidence.  I have worked with people who were absolutely terrified to get up in front of an audience but with preparation and practice and by using proven relaxation techniques they did a great presentation on the day and from there grew in confidence.
YourSpeech can build your confidence by focusing on the following key areas,
Verbal communication (Speaking, Voice Projection)
Non-Verbal communication (Body Language)
How to prepare & practice thoroughly
Make your presentation more interesting and engaging
How to sell yourself with confidence
How to be assertive and get your opinions across
How to turn your business idea into a reality
Contact YourSpeech and find out how you can manage your nerves and increase your confidence before the all- important speech or presentation.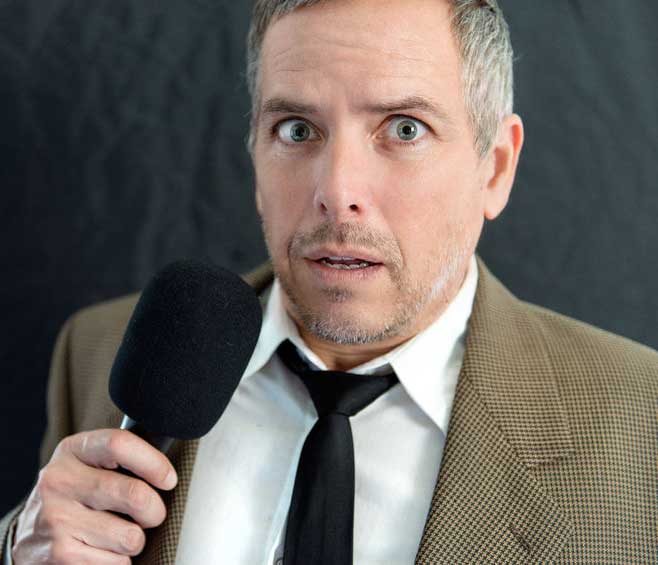 Business Idea Development
Every thought of running your own business? There has never been a better time to start a business as today.  With our economy in growth there is a lot of funding and support available for a start-up business in Ireland today.  If you are thinking, "I would love to have my own business but I don't know how to start" I know what you are thinking because I thought the same. It's not as hard as you think and the good news is I will help you get started.  I will show you how to research your idea, pitch it to the right people that can help you get investment, show you how to sell your products and services and plan for your business future.  Stop doubting yourself, You can do it, Contact YourSpeech today!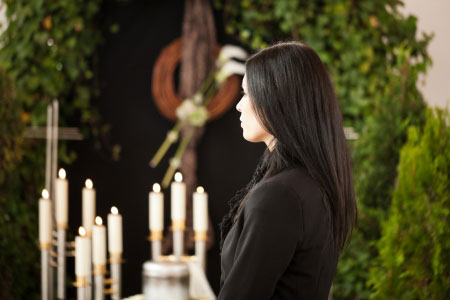 Losing a special friend or close family member can be a very stressful and emotional time in your life. There is often so much to organise regarding funeral arrangements, family affairs and not to mention the very important task of giving a eulogy at the funeral. YourSpeech can help you to find the words and structure to make a fitting speech in memory of that special person in your life. We will include emotion, humour, gratitude and inspiring stories to ensure your eulogy is a lasting and memorable tribute.
Do you work in a company; organisation or maybe you are on the committee of an association in your local community? Whatever the situation the thought of speaking up at meetings can fill the most seemingly confident person with anxiety and dread. Often people will just sit there and not speak as the fear of saying something wrong is too much.  Why hold yourself back? Your opinions and ideas are just as important as everyone else in the room. The more you speak up at meetings the more confident you become. YourSpeech can guide you through a structured layout where you can actually practice how to speak up meetings and grow in confidence thus increasing your chances of success in career and personal life.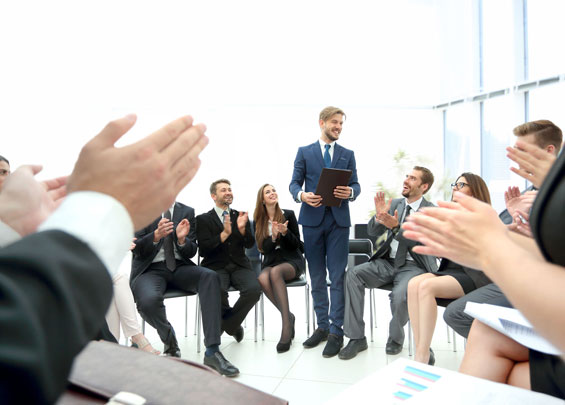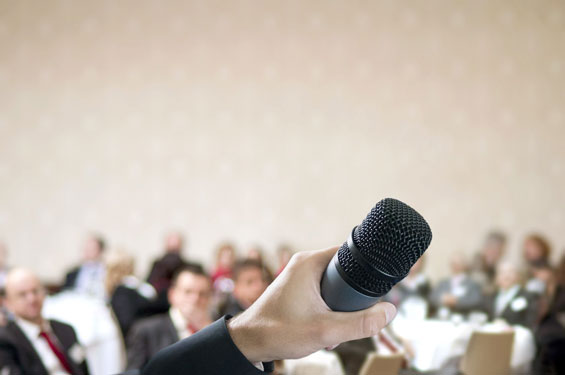 We all lead such hectic life's today that we often find that there aren't enough hours in the day to get everything done. You may have a very important Speech or Presentation to deliver on behalf of your business or local organisation and you find that you simply do not have the time to work on it. Let YourSpeech help! We will meet with you and discuss your ideas and structure of the important topics you would like to cover for your speech and most importantly we will come and deliver the Speech for you at the event ensuring that your speech has the desired effect on your audience.
Presenting an award to individuals in your group or organisation is the ideal opportunity to give well deserved recognition to an individual's contribution throughout the year. Wherever you find yourself presenting at the Sports awards night or Graduation ceremony in college we will help you find the right words to congratulate the individual and motivate the audience using a proven successful method. Contact YourSpeech today!